SERVING THE CALGARY AREA, EVOLUTION AUTO SALES TAKES PRIDE IN OUR PRODUCT AND SERVICE. WE ARE COMMITTED TO MAKING YOUR NEXT USED VEHICLE PURCHASE COMFORTABLE, AND A GREAT EXPERIENCE.  WITH OVER 20 YEARS OF COMBINED SALES AND FINANCE EXPERIENCE OUR NON-COMMISSION MANAGEMENT STAFF WILL HELP YOU TO MAKE THE BEST DECISION. WE OFFER A WIDE VARIETY OF FINANCE, AND WARRANTY OPTIONS TO SUIT YOUR NEEDS. JUST BROWSE OUR SITE, GIVE US A CALL, AND WE WILL TAKE CARE OF THE REST. WE WOULD LIKE TO THANK YOU IN ADVANCE FOR THE OPPORTUNITY TO BUILD AN ONGOING RELATIONSHIP.

Poor Credit
 We have all experienced times when an unexpected expense arises and we are stuck wondering how we can afford it. Our friendly managers are ready to receive your application  and process your loan quickly and with little effort from you. Simply fill in our  easy online application and you could be driving your new car/truck or minivan. 
Apply now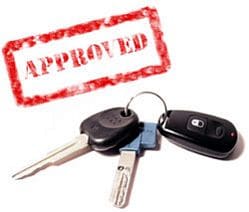 Bankruptcy 
Regardless of the situation,  We are here to help you get a vehicle loan.  In or after bankruptcy!                                                                      
Evolution Auto Sales wants you to know that getting a car loan after after a bankruptcy is possible.
These days, many people find themselves in some sort of financial difficulty.
Bad credit, new credit, no credit, slow credit, collections, and Bankruptcy.
With that in mind it should be noted that there are lenders that do have special programs in place to allow people to finance used vehicles.
DID YOU KNOW???
What many people don't know is that you don't have wait a certain period of time before applying for a car loan after filing for a bankruptcy.
After going through the entire process, and when you are financially ready to commit to making reasonable and affordable payments, we can help you. We will walk through the process with you, and help you come up with reasonable budgeting options so you don't fall into the same situation of having to file for bankruptcy.
Applying for a bankruptcy car loan can actually be a positive thing.
Because instead of approaching it as a negative situation,
our experts will help you realize that it is the first step to re-establishing your credit and even reversing it to a good credit rating.
Whatever your credit situation, let us help you get behind the wheel
of your new car. You've taken the first step by visiting our website.
take a few minutes, fill out our free, no obligation
credit application 
 and get ready to be behind the wheel of your new car. After filling out one of our credit specialists will contact you to discuss your loan options.
No Credit
Financing your car may seem challenging if you never had any credit on your name. But that is not the end, you are still eligible for financing,
with out having any credit.
Usually, students and the first time car buyer face the problem of
no credit.  
When you don't have a credit history, it can be difficult and frustrating when trying to obtain a car loan.
Establishing your initial credit history can be a Catch-22.
If you don't have credit, not many
places are willing to give you credit, yet how can you ever establish
your credit if nobody is willing to give you any?
Go ahead and fill up a credit application online  or  contact us and we will be happy to answer any questions you may have.      
APPLY NOW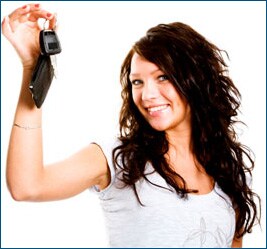 Good Credit Auto Loans Starting at 4.99%
 Are you planning to buy a used car, and do not have adequate funds? Well buying a car is no longer a difficult.
 Lenders are willing to offer amazing rates to people with good credit. People who have good credit history or belong to low or medium income group are also eligible for a good credit car loan at Evolution Auto Sales
Finding a good lender can be quite an undertaking for those who are not aware of the options available to them.  We will help you with all your questions and find you the best solution!
There is no denying the fact that cars have become the most essential requirement. Finding a cost effective auto loan is going to be a difficult task, but with Dennis he will find you the lenders that are willing to offer low interest rates.
 APPLY NOW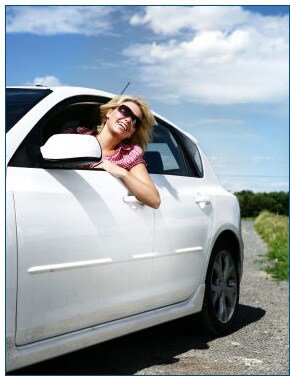 Hear What Our Customers Have to Say
""

"I have now purchased 2 vehicles from Evolution Auto Sales. They have been nothing but the best to deal with. Highly recommended. I will be buying my cars from this dealership for years to come. Best used car shopping experience I have ever had." Matt George.

Matt George
""

I would like to thank Daryll and Evolution auto Sales for helping me out, they helped me get out of my 18.5% loan, and into a much nicer vehicle, and even lower payment due to the interest rate they got me of 4.99%. I would like to highly recommend these guys to anyone in the future. Thanks guys. Prab Sekhon


Prab Sekhon